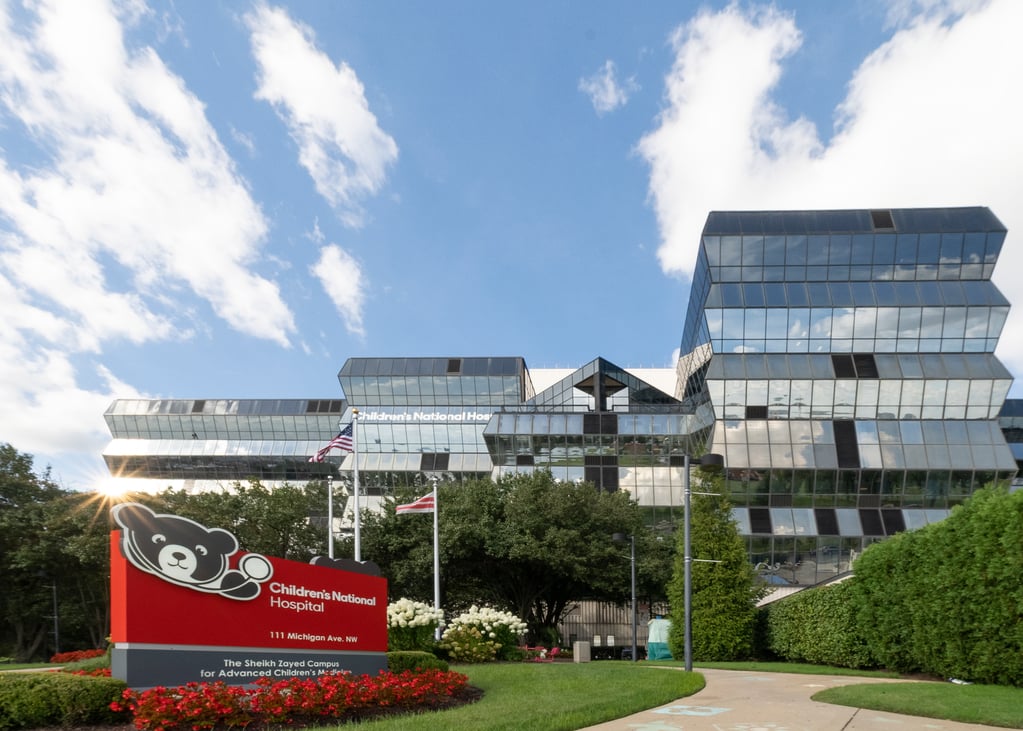 Amenities for Patients and Families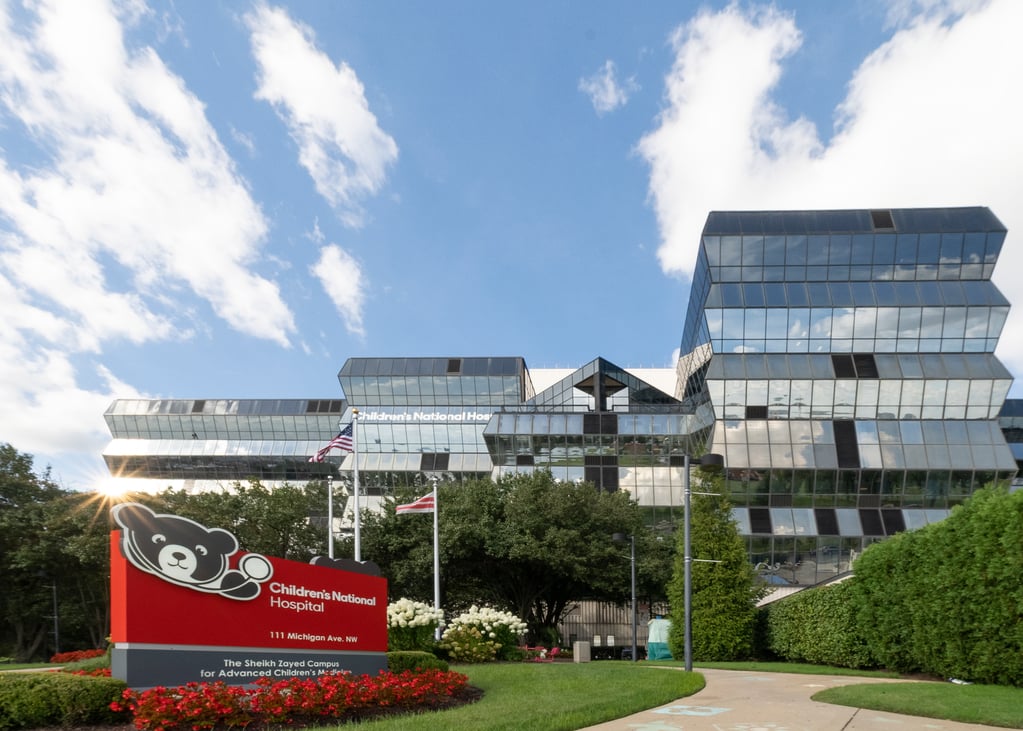 Amenities for Patients and Families
Amenities for Patients and Families
While your child is receiving medical care at Children's National Hospital, we want to be sure that your family's needs are being cared for. Among our amenities for patients and families are:
Food and Drink
Main cafeteria and deli: Located on the 2nd floor of the main hospital, the main cafeteria serves three hot meals a day, and has deli sandwiches, pizza and grill areas, a salad bar, ice cream, assorted desserts, and hot and cold drinks. The cafeteria also offers a variety of options for those with food allergies and dietary restrictions. Microwave ovens are also available.
Coffee bars: Need a quick coffee break or a moment to yourself? We have two coffee bars that serve fresh brewed coffee and a wide menu of drinks. They also offer an assortment of fresh pastries.
Costco Wholesale Atrium Coffee Bar, located on the 1st floor of the main hospital
Dr. Bear's Express, located on the 7th floor of the East Tower
Vending machines: Hot and cold food selections as well as snacks and beverages 24 hours a day, seven days a week in the main cafeteria, the Emergency Department waiting area and the family waiting rooms on the 3rd and 5th floors of the East Inpatient Tower. Microwave ovens also are available in and around the vending areas.
Kosher pantry: The kosher pantry, located on the 3rd floor of the Main Hospital, is available to give families who keep kosher a dedicated place to eat prepared kosher meals and snacks while they are in the hospital. The pantry includes a refrigerator, dairy and meat microwaves, and disposable utensils. It is stocked with microwaveable meals and snacks all bearing symbols of national kosher supervision organizations. Please ask the nurse manager on your child's unit for more information about accessing the pantry.
Pharmacy
Prescriptions for international patients are managed by the Global Services Division, and your patient care coordinator will guide you through the prescription ordering process. Children's National also has a Walgreens pharmacy in the main atrium, which offers families the ability to pick up prescriptions right in the hospital. In addition to filling your prescription, our pharmacy has pharmacists and pharmacy technicians available to answer any questions you may have about your child's medication.
Web Access
Internet access is free on our guest wireless network, Bear Air.
Waiting and Play Rooms
Waiting rooms on inpatient units (where children stay overnight) are open 24 hours a day, seven days a week. They offer space to work, read, have a meal or sleep. Some have computers that families can use to check email or to do work or homework.
Playrooms on each inpatient unit are open Monday through Friday from 9 a.m. - 5 p.m. They offer fun, relaxing and social spaces for children during their stay. Patients must be supervised by an adult family member at all times when in a playroom.
Outdoor Space
Our Healing Garden is available for patients and families to enjoy fresh air, the outdoors and inspiring views of the nation's capital. It gives families dealing with health challenges a peaceful space to connect with nature and renew their spirits. It is located on the roof outside the 3rd floor main hospital, and is open year-round, weather permitting, from 8 a.m. - 8 p.m.
Laundry and Shower Facilities
Washers and dryers are located on some of the inpatient units and are open 24 hours a day, seven days a week. There is also a family waiting room on the 3rd floor of the East Inpatient Tower with washers and dryers. Laundry detergent can be purchased in vending machines located in the laundry rooms.
Showers are available 24 hours a day, seven days a week on some of the inpatient units and in the family waiting room on the 5th floor of the East Inpatient Tower. Clean towels are provided and toiletries are made available upon request to the concierge on-call at 202-476-5000, or by speaking with the unit clerk associate on your child's unit.
ATMs and Cashier's Window
ATMs (cash machines) are in the main atrium and in the main cafeteria on the 2nd floor of the hospital. A cashier's window is located in the main atrium.
Special Room for Hematology and Oncology Families
For Hematology and Oncology patients and families, the Ronald McDonald Family Room® is available. This convenient and comfortable space includes a small kitchen and dining area, washer and dryer, business center with computers and living room/play space.