Our Center for Cancer and Blood Disorders has some of the world's leading experts in pediatric oncology (cancer), all dedicated to meeting the unique needs of children. The Center is led by Jeffrey Dome, M.D., Ph.D., one of the world's leading pediatric cancer specialists for the treatment of Wilms tumors.
Our multidisciplinary team consists of 40 board-certified hematologists/oncologists, 15 subspecialists who partner with the division to provide care, and more than 20 specially trained nurse practitioners and physician assistants. Together, we collaborate to develop a personalized treatment plan for each child's diagnosis that draws on the most innovative procedures and treatments available today.
Our experts, including Eugene Hwang, M.D., and AeRang Kim, M.D., Ph.D., play an active role in offering cutting-edge and prestigious clinical trials, some of which are only available at Children's National.
From diagnosis and treatment to long-term follow-up care, we are with your child and family every step of the way.
Online Appointment Request Form
The experts at Children's National Hospital give children and their families the best possible care with innovative medical techniques and family-centered healthcare services. Submit the form to become a patient at Children's National.
Contact Global Services
To get in touch with the Global Services team, please call +1-202-476-5779 or email.
Choosing Children's National for Specialized Pediatric Cancer Care
At Children's National Hospital, we offer multidisciplinary teams of specialists who are dedicated to specific diagnoses. Our team treated more than 700 oncology patients in 2018 and 2019. This high volume translates into an extensive level of expertise in both frequent and rare diseases, which has led U.S. News & World Report to rank our pediatric Oncology Program #6 in the United States.
Our specialized programs include:
Leukemia and Lymphoma Program
Innovative Pediatric Oncology Treatments
We have expertise in the most advanced, leading-edge pediatric cancer treatments available. Our innovative cancer treatments and therapies include:
Blood and Bone Marrow Transplantation
Radiation Oncology and Proton Therapy
Improving Pediatric Oncology Care with Collaboration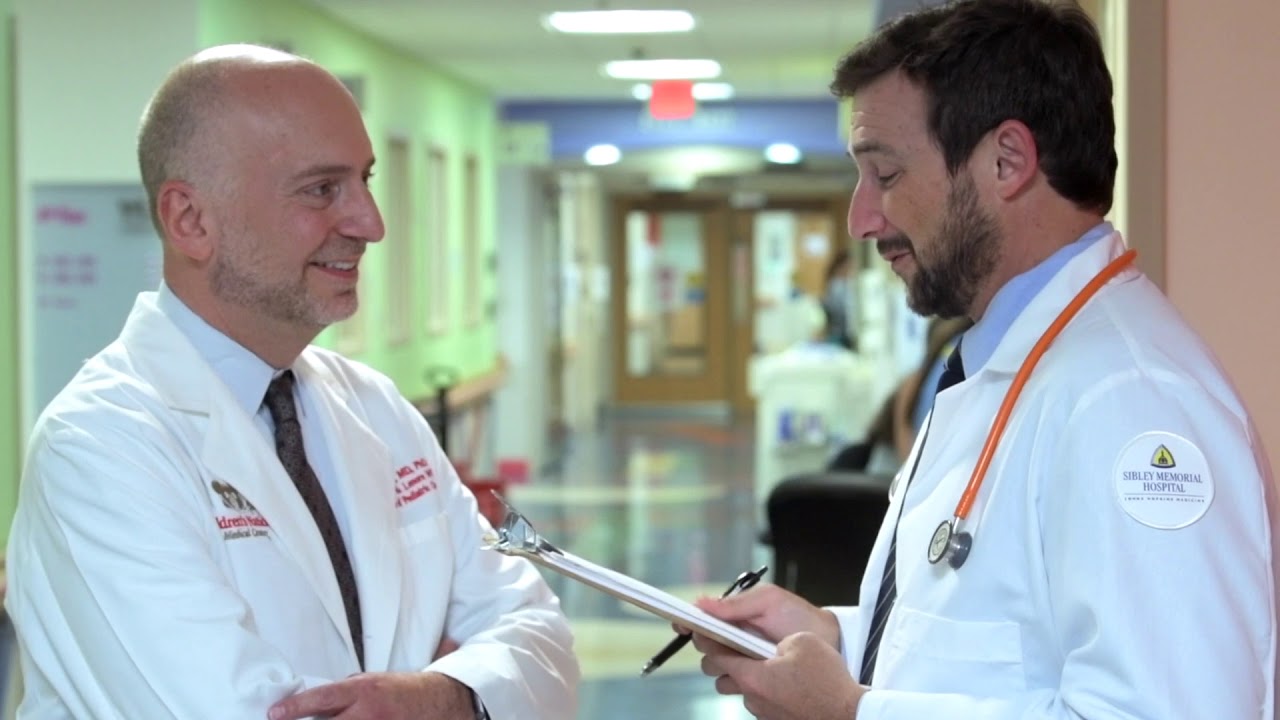 Children's National has teamed up with Johns Hopkins Kimmel Cancer Center and Sibley Memorial Hospital to provide the best care for kids with pediatric cancer.
Full Family Support and Resources
Cancer affects the whole family. We offer services, facilities and resources to help reduce your family's stress:
Psychosocial Support and Creative Therapies
Child-Friendly Environment